Maha Shivaratri Holiday in 2021
Maha Shivaratri is a famous Hindu festival celebrated each year in honour of Lord Shiva, the Hindu god of destruction and regeneration. The day marks the marriage day of Shiva.
When is Maha Shivratri?
A Shivaratri is celebrated on the 13th night and 14th day of the lunar moon in the month of Falgun(Phalgun). It takes place just before the arrival of Spring, usually in February or March in the Western calendar.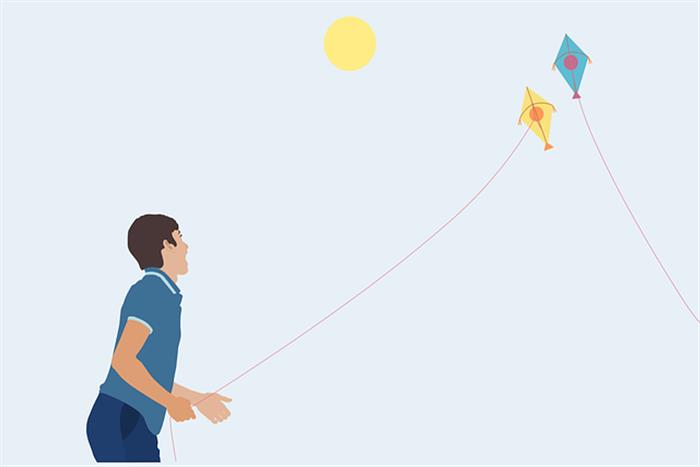 Image source: Instagram
What is Maha Shivratri?
Maha Shivaratri is the night when Shiva is said to have performed the Tandava Nritya, or the dance of primordial creation, preservation and destruction.
Maha Shivratri is observed to mark a remembrance of 'overcoming darkness and ignorance' in life and the world. Unlike most festivals, is celebrated at night and is a solemn event.
Shivaratri is also when Goddess Parvati and Lord Shiva married again.
On Maha Shivratri, "Om Namah Shivaya", the sacred mantra of Shiva, is chanted through the day in Shiva temples. Special Puja is held at homes and temples.
How is Maha Shivaratri celebrated in India?
The auspicious occasion is celebrated in different ways in different cultures and regions.
In the state of Tamil Nadu, the day is observed in the Annamalai temple. Devotees of Lord Shiva partake in a 14-kilometre barefoot walk Girivalam or Giri Pradakshina around Shiva's temple located on the top of the hill.
In West Bengal, unmarried women travel to Tarakeswar, a holy place, to offer prayers that's dedicated to seeking an ideal husband.
Women devotees bathe the Shivalinga with milk and offer prayers for the well-being of their sons and husbands. As per the Hindu mythology, Parvati, the wife of Shiva, offered prayers on this day to ward off any evil that may harm her husband. Since then, Maha Shivaratri is considered as an auspicious day for women.
Early in the morning, devotees take bathe in the Ganga or any other equivalent holy river. After taking a bathe, devotees wear clean clothes and carry pots of water to the temple to pour water on the Shivalinga.
Devotees decorate the linga with garlands and flowers. Fruits and incense sticks are also offered. All these gestures to Shiva is done to protect the world from all that's evil and for the well-being of humanity.
Maha Shivaratri 2021 date and time:
Maha Shivaratri Date: Thursday, March 11, 2021
Chaturdashi Tithi Begins: 02:39 PM on March 11, 2021
Chaturdashi Tithi Ends: 03:02 PM on Mar 12, 2021
Ratri First Prahar Puja Time: 06:27 PM to 09:29 PM
Ratri Second Prahar Puja Time: 09:29 PM to 12:31 AM, March 12
Ratri Third Prahar Puja Time: 12:31 AM to 03:32 AM, March 12
Ratri Fourth Prahar Puja Time: 03:32 AM to 06:34 AM, March 12
Shivaratri Parana Time: 06:34 AM to 03:02 PM
Best Indian Places To Visit During The Maha Shivaratri Holiday 2021?
Varanasi, Uttar Pradesh: The city of Varanasi has one of the most significant Shiva temples in India. So, the festival is celebrated with great devotion in the city. Millions of devotees across the nation visit this destination to celebrate the festival. Consider this place if you are planning to go on a holiday trip.
Haridwar, Uttarakhand: Haridwar is famous for its temples and ghats. Tourists can also visit various other temples and enjoy river rafting in Rishikesh.
Mandi, Himachal Pradesh: Mandi has the temple of Bhootnath and it hosts the biggest Maha Shivaratri celebrations in India. This tradition was started by the royal family of the city of Mandi 500 years ago.
Symbols of Shivaratri Festival
As per the Shiva Purana, the Maha Shivaratri worship should incorporate the following six items:
Bael leaves: Bael leaves signify the purification of the soul.
Sindoor:
Food items:
Dhoop:
Betel leaves:
These five items are an indispensable part of the festival.
Is Maha Shivaratri/Shivaratri a Public Holiday?
Maha Shivaratri/Shivaratri is a public holiday. It is a day off for the general population, and schools and most businesses are closed. It is also a public holiday in Mauritius and Nepal.
Makar Sankranti Special: Top Songs to Play during this kite festival
source:
https://www.timeanddate.com
https://timesofindia.indiatimes.com
https://www.officeholidays.com
https://timesofindia.indiatimes.com