Uttarayan/Makar Sankranti in Gujarat is more than just kite flying.
It also marks the end of the kamudta, making it a bigger reason to celebrate! In Gujarat, people celebrate this festival with their family and friends.
And of course, no celebration in Gujarat, big or small, is complete without delicacies food.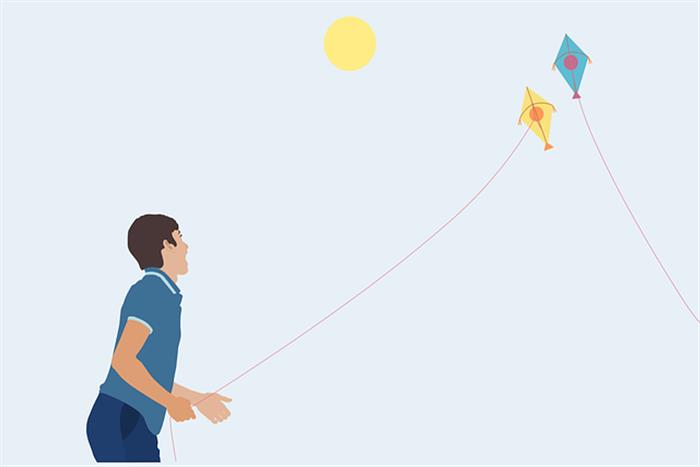 Image source: pixabay
They prepare some Indian dishes which are not only delicious but also healthy to eat during winter.
Here's all the food that makes your Uttarayan truly delicious.
1. Undhiyu:

Undhiyu or Undhiya is one of the favourite foods of Gujarat. It's made with different types of vegetables and spices which also make it healthy and nutritious.

During Uttarayan, most of the Gujarati people prefer Undhiyu and Puri as their meal for the day. Several restaurants and Halwai shops offer this delicious food during Uttarayan only.

2. Chikki:

An Uttarayan prerequisite, chikki with its nuts and jaggery mixture marks the onset of winter owing to its nutritious values. But orders go high during Uttarayan as this brittle, crunchy, hard boiled confectionery makes for the perfect pick-up snack when flying kites.

Speaking about the types of Chikki, there are several different variants but the most common among them is the groundnut or peanut Chikki. Other variants are sesame seeds Chikki, split chickpeas Chikki etc.

3. Jalebi:

Jalebi is believed to have originated from either Iran or India. It is one of the favourite sweet dishes of Indians.

It is made using Maida flour/ all-purpose flour which is deep fried in circular shape and then soaked in pure ghee and sugar syrup to add that unique sweetness in the food. Jalebi is usually consumed along with some Namkeen items such as Papdi Ganthiya or Fafda.

Generally eaten on Dusshera with fafdas and kadhi, jalebis are an all-season favourite that even Uttarayan is also incomplete without it.

4. Kachariyu:

Kachariyu is a special Gujarati food which is only consumed from the beginning of winter till around Makar Sankranti week.

It is prepared using pure and authentic Indian spices like Sesame Seeds, Dry Ginger Powder and Piparamul Powder. It is delicious and extremely healthy to consume during winter as it contains plenty of medicinal properties to protect your body from cold.

Usually during Uttarayan or Makar Sankranti, people eat this in the morning to warm their bodies before going to the terrace for kite flying.
If you've ever celebrated Uttarayan in Gujarat, you'd be probably familiar with all of these dishes. If you've never celebrated Makar Sankranti in Gujarat, you should have these foods at your home to add flavours to your Uttarayan celebration.
Makar Sankranti Special: Top Songs to Play during this kite festival
source:
https://www.vasantmasala.com
https://timesofindia.indiatimes.com